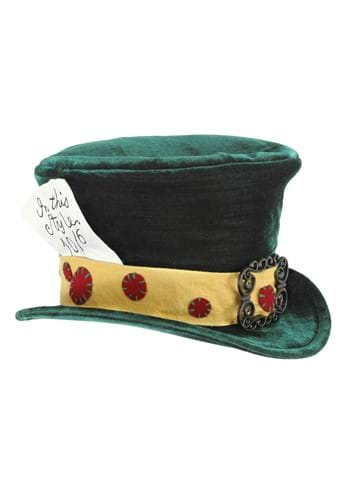 Child Mad Hatter Hat

Adjustable - One Size (22'' Circumference)
Take a page from the Hatter, insane is only amusing when tea is involved. Give me a hot cup of tea with cream and sugar and I'll tolerate anything. See if you can tolerate your little one tolerates once he's in this Child's Mad Hatter Hat.
Green velvet top hat

Prominently displayed ''In this style 10/6'' patch

Yellowband w/ maroon circles and molded buckle

The brim 2'' in width/ 5 1/2'' tall/ hat diameter is 11 1/2''

Adjustable

Interior Pocket

Officially licensed.
Child's Mad Hatter Hat
Product # EL200170
There are no reviews for this item.
Be the first to write a review!